Account Services

At Wilmington Savings Bank, we want to make banking easy and convenient for you. You're not just a number here, our qualified team will take the time to know you so we can offer you the best advice and service when it comes to one of your most valuable assets—your money.
MasterMoney™ Debit Card
Enjoy the convenience of using your Wilmington Savings Bank debit card to make purchases anywhere MasterCard is accepted. Every purchase is withdrawn directly from your checking account and appears on your monthly statement. You can also track debit transactions online or via mobile banking. To apply for a Wilmington Savings Bank debit card, see a customer service representative.
Tips for using your debit card:
Keep track of your card and report a lost or stolen card immediately!
Check your account often. Know what you purchased and where you purchased it.
Sign your new card as soon as you receive it.
Memorize your PIN number and never share it with anyone. Don't write your PIN on your card or keep it in your wallet.
Verify that purchase amounts are correct before signing purchase slips.
Travel Notification
A travel notification is for your protection and ours. The security features on your account could cause your card to be blocked if unusual activity or use is happening in out-of-the-ordinary locations. So, let us know before you go!
Travel Notification Secure Form
Lost/Stolen Card
If you suspect your card has been lost or stolen, notify us immediately by calling (937)382-1659. For after-hours support, call (800) 554-8969.
Debit Card Fraud
If you suspect fraud on your debit card, notify us immediately by calling (937)382-1659. If it is after hours, you can block your card by calling (800) 554-8969.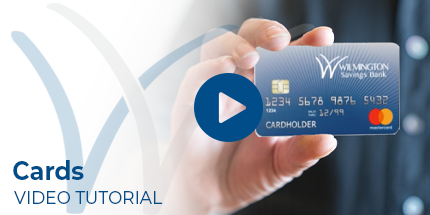 Personal Credit Cards
Choose from a variety of Visa Credit Cards each with fabulous benefits, reliable protection, superior service, and everyday convenience. All cards come with 24-hour customer service, online access, and automatic payment options. Not sure which card is right for you? Stop in for a visit. A qualified banking specialist can help you figure out which credit card will best fit your needs.
Allpoint ATM Network
We are part of the Allpoint ATM network that offers 55,000 surcharge-free ATMs worldwide. ATMs are located at stores such as United Dairy Farmers, CVS Pharmacy, Walgreens, Kroger, Costco, Speedway, 1st Stop, and many others.
Safe Deposit Boxes
Protect your most important family documents, valuables and heirlooms from fire, theft or loss. A safe deposit box at Wilmington Savings Bank can give you security and peace of mind.
Bank by Phone
Need to access account information, view transaction history or even transfer funds on the go? Our toll-free telebanking line allows you to access your accounts from anywhere, 24/7. Simply call (800) 436-5184.
Direct Deposit
Save time by having your payroll, social security or pension payments deposited into your Wilmington checking or savings account automatically. You won't have to worry about paper checks becoming lost or stolen.
Transfer Money using Zelle
For more information, click the button below!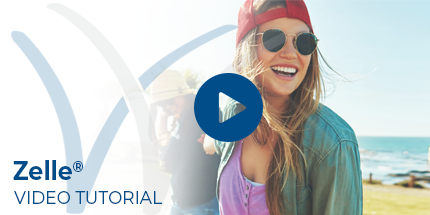 Wire Transfers
Sometimes you need to send money fast. That's why we offer wire transfers. When you come to the bank and request a wire transfer, we electronically transfer your money from our bank to another. This is a quick way to communicate and transfer your chosen amount to a person at a different bank. All we need to know is who you're sending money to, the other bank's identifying routing number, their bank account number, and the amount you'd like to send. It's that simple.
Get Started

If you're interested in any of our additional services, stop by for a visit or call us at (937) 382-1659. We're happy to assist you.