Account Services

At Wilmington Savings Bank, we want to make banking easy and convenient for you and your business. We make sure to have the additional services you need to help keep your business on track. Let's explore the business account services we offer! If you have any questions, stop in for a visit or call (937) 382-1659 for more information.
Online Banking
Access your accounts online from any computer with internet access. Online banking features include:
Increased Security Features
Mobile Banking (Smartphone Required)
View all deposit and loan accounts
Check Images (Front and Back)
Account Transfers to Third Parties

Financial Management/Budgeting Tools
Establish Account Alerts
Send Secure Messages
Order Checks Online
Execute Stop Payments on Checks
If you would like additional information, please contact the bank at (937) 382-1659.
Online Bill Pay
Save yourself a stamp! Use our online bill pay service to pay bills on time. It's the easiest, safest and fastest way to pay your Wilmington mortgage, loan and other bills.
Merchant Remote Capture
Our Merchant Remote Capture service allows you to electronically send checks for deposit to your account without leaving your office. Remote Deposit is a web-based, check image capture, deposit processing, and storage solution. The bank provides the desktop scanner that allows you to securely image your check deposits with your computer and internet connection. Just log in, scan your checks, verify the information, and transmit the deposit.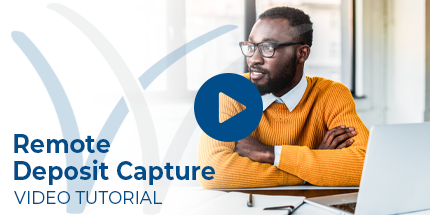 *Business Mobile Banking
COMING SOON!
With business mobile banking, you can view your balance, transfer funds, or check transaction history of your business accounts from your mobile phone.
*Carrier data rates may apply.
CardValet©
Protect your debit and credit cards with transaction alerts and the ability to define when, where and how your cards are used. Simply download the CardValet app to your smartphone or device, then customize your alert preferences and usage settings to monitor and manage your cards. CardValet offers a variety of features including:
Transaction controls that allow your cards to work only in specific locations or geographic areas.
The ability to turn your card "off," allowing no withdrawals or purchases to be made.
Spending controls that set limits for general use or specify thresholds by merchant types, such as gas, groceries or retail stores.
Establish controls by location and change parameters via your mobile device.
Businesses can use transaction controls for merchant codes, locations, transaction types and thresholds to ensure employee spending adheres to company policies.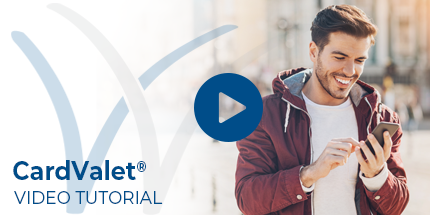 Notifi Alerts
Know what's happening with your money the moment it occurs. Just set up your alerts and relax. Choose from dozens of account activity alerts to stay on track with your finances. Have your notifications delivered the way you want, messages can be sent via email, text, online banking or even push notifications through your mobile app. Notifi Alerts can be set up within online banking or the mobile banking app.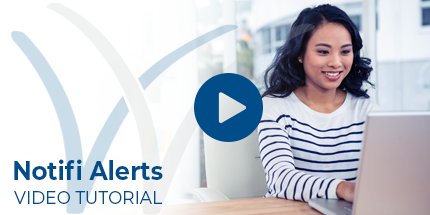 Checking eStatements
You won't miss paper statements with these online benefits. We've made it easy for you to receive free electronic statements for your eligible Wilmington Savings Bank checking account. With eStatements you can view, download or print an electronic version of your statement that looks just like the paper version you receive by mail.